Food is the new rock 'n' roll, but Joan, Josep and Jordi Roca – the Spanish siblings behind this year's world's best restaurant El Celler de Can Roca – are proving it's more like Roca 'n' roll.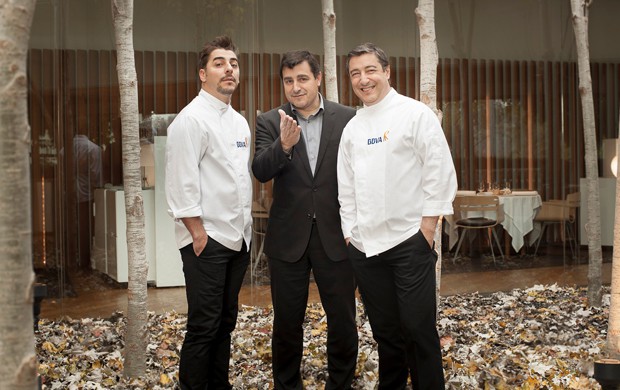 About to embark on their second restaurant world tour, August sees the head chef, sommelier and pastry chef move their entire 40-strong team from Girona, Spain, to Argentina the US and Turkey on an elaborate 40-day journey for The Cooking Tour Experience, BBVA – El Celler de Can Roca. Ahead of their tour, Chef Joan Roca talks to Departures.
Departures: How did the idea of touring come about?

Joan Roca: We'd received a lot of interesting offers to open restaurants at various latitudes and while it was very tempting to think about being in the world like that, to us, it didn't mean much to open a restaurant that we couldn't actually be at. The restaurant is located where the team is located, and that's when the idea of a travelling Celler came about. Nobody else in the gastronomy world has done anything like it, and from day one we realised we were at the front of a great opportunity.
For the rest of this piece please visit Departures.
PH: BBVA