(The Points Guy) This spring, Departures reported that Colombia's largest, most biodiverse and most inaccessible national park would open to tourists for the first time this June: But only to those who admire the dramatic jungle landscape from the air.Covering 17,000 square miles formed by distinct biogeographical provinces whose landscapes include Amazon rainforest, sacred tepui tabletop mountains and savanna, Chiribiquete National Park (known in Colombia as Parque Nacional Natural Serranía de Chiribiquete) is home to uncontacted indigenous tribes. It was also one of four sites added to UNESCO's World Heritage List in 2018.
So why has access to Chiribiquete — which translates as The Maloca of the Jaguar — been granted now?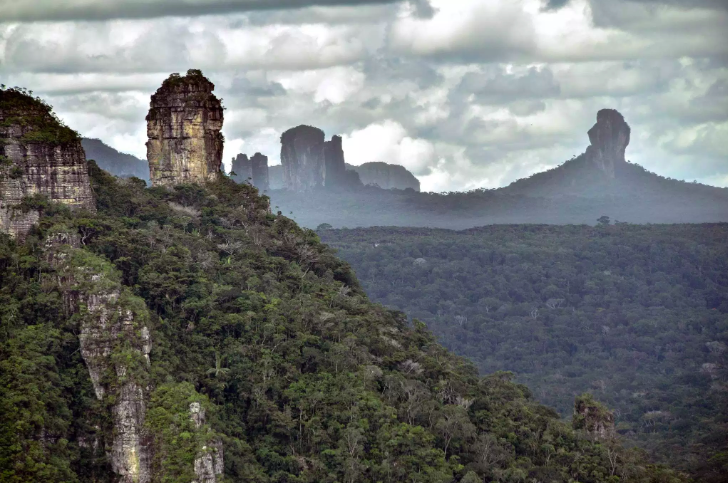 Iván Macías, director and guide of Colombia Oculta (one of just 19 tour operators that begin tightly controlled flyovers this month), told The Points Guy that, "Besides being the largest national park in Colombia, Chiribiquete is a very sacred site."
"It's been highly restricted up until now because five indigenous tribes who don't have any contact with the outside world live there, and the National Natural Parks System [a government agency] takes great care to look after these groups. It's also a highly biodiverse sanctuary, an unexplored corner not just in Colombia but in the whole world; it still holds a lot of secrets for humanity."
For the rest of this story, please visit The Points Guy.