(Oryx, Qatar Airways' inflight mag) "When it comes to architecture, it's eclectic and home to a mix of styles, just like Argentina, which is home to a mix of nationalities."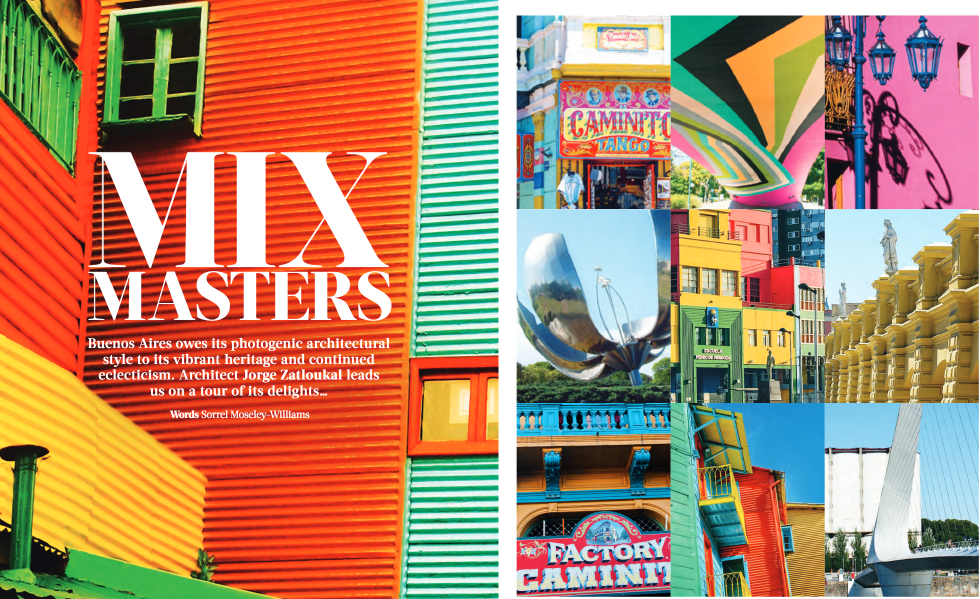 Architect Jorge Zatloukal, partner at Estudio Zatloukal, is defining Buenos Aires' look. Such design diversity – embracing colourful tenement houses, glorious Belle Époque mansions, the postmodern movement, urban regeneration and 21st-century office blocks – around every bevelled corner makes Argentina's capital a paradise for style fans. An aesthetic melting-pot of a metropolis constructed by Italians, Spaniards, English, Russians, Armenians and Danes among many other migrating nationalities during the 19th and early 20th centuries, it's little wonder why UNESCO chose Buenos Aires as its first city of design in 2005.
For the rest of this, pease visit Oryx September 2017.