(The World's 50 Best blog) After entering the Latin America's 50 Best Restaurants list at No.50 in 2017, Mishiguene in Buenos Aires climbed an impressive 32 places to No.18 in 2018, earning the Highest Climber Award. We spoke to chef-owner Tomás Kalika about the restaurant's success.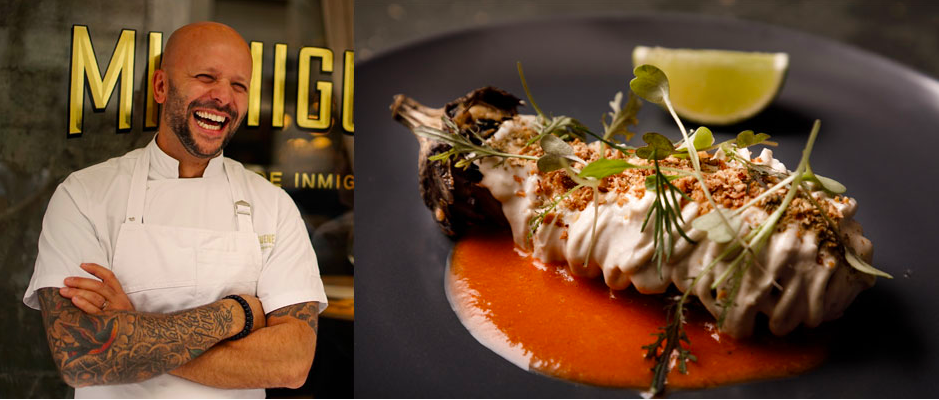 Expelled from the first of four schools starting in second grade, 17-year-old Tomás Kalika's immediate destiny was an Israeli kibbutz. Leaving his home city Buenos Aires with no Hebrew and few English words, Kalika managed to forge a way into leading Israeli chef Eyal Shani's kitchen to take up his first paid job as a glass washer.
Returning to Argentina eight years later with Michelin-starred restaurant experience under his belt, Kalika worked on cruise ships before opening The Food Factory, which he then closed two years later. In 2014, he teamed up with gastronomical entrepreneur Javier Ickowicz to open Mishiguene, which rescues Jewish recipes and ingredients and passionately conveys their stories.
In the Argentine capital, which is home to the world's third-largest Jewish community, Mishiguene has proved a hit with Kalika's Argentine-Jewish dishes such as sous-vide guefilte fish wrapped in carrot ribbons and topped with fish roe and micro greens; Mi Baba Ganoush with char roasted eggplant, yoghurt sauce, toasted almonds and tahini; and Kalika's bubbe (grandmother)'s varenikes, a potato-stuffed dumpling.
As a rebellious teenager, was becoming a chef even on your radar?
I rarely went to school, but I loved playing guitar with my band, smoking marijuana and watching cooking TV shows. I remember seeing Francis Mallmann and Dolly Irigoyen on the television, and my mum, knowing I wouldn't finish high school, suggested I took a cooking course.
Instead, I ended up going to Israel, sat an exam and was sent to a kibbutz in the north, where I alternated between working and studying each day, getting up at 4am. After a week, I'd had enough, callouses all over my hands, and asked to transfer to the kitchen, which catered for 7,000 people: I was a glass washer.
For the rest of this, please visit The World's 50 Best blog.