(Luxury Defined) In Buenos Aires, Belle Epoque façades rub shoulders with brutalist architecture and glass-fronted skyscrapers; traditional tango and opera are enjoyed alongside electronic cumbia; and porteños (locals) have a seemingly insatiable thirst for rib eye, Malbec, and socializing—preferably at the same time, and usually until the small hours. Some describe the city as "New York lite." Throw in a dose of fun-loving Latino attitude, and Buenos Aires can stake its claim as one of the world's most exciting cities.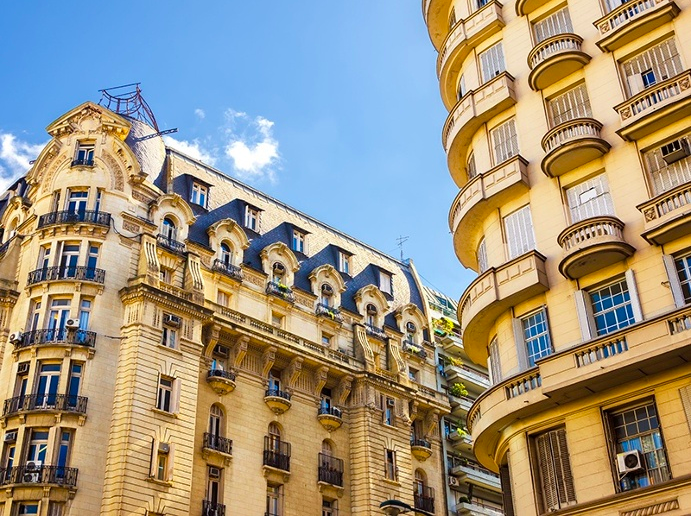 While Argentina has seen its fair share of political and economic ups and downs over recent years, its capital is currently riding high, with locals, visitors, and real estate investors discovering new architectural, cultural, and gourmet highlights.
Why now?
With Argentina's economy at its most stable in a decade, it's easy to see why international property buyers are considering this fascinating city, according to Fernanda Canals, president of ReMind Group, the exclusive affiliate of Christie's International Real Estate in Argentina.
For the rest of this please visit Christie's International Real Estate.