(The World's 50 Best) Professionally speaking, 2017 has been jam-packed with highlights for Germán Martitegui. The chef-owner of Tegui in Buenos Aires kicked off the year opening Madrid Fusión with a cooking seminar; in April he entered The World's 50 Best Restaurants at No.49; while in September his first book Tegui was reprinted and the City of Buenos Aires named him Illustrious Cultural Citizen.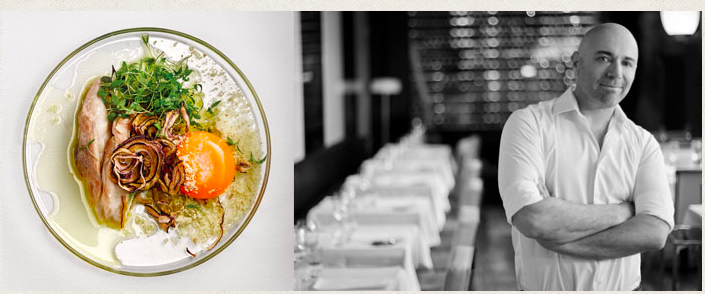 Thirty years ago, a career in international relations beckoned, but cooking classes led by pâtissière Beatriz Chomnalez changed Martitegui's destiny; fast-tracked to become her assistant, he ditched his degree then moved to Los Angeles, garnering experience in Michelin-starred kitchens. When he returned to the motherland, Francis Mallmann snapped him up as his right-hand man for his Argentine and Uruguayan establishments; eight years on, Martitegui flew the coop to open Agraz, which was swiftly followed by Casa Cruz and Olsen.
But when it came to putting his own name on the door for the first time, Martitegui's heart and soul went into Tegui. Remortgaging his house to finance the project, even selling his car to buy an oven, the chef oversaw every last detail, planting banana trees and selecting the ebony and ivory paint. With no sign but vibrant street art stencils adorning the façade, Tegui, meaning 'house' in Basque, set the tone for fine dining in Buenos Aires when it opened in 2009 – and continues to do so today.
For the rest of this please visit The LatAm 50 Best.