Argentina is home to endless pampas, Patagonian desert, and the world's second-largest wetlands, with an indigenous wildlife population that's been drastically dwindling, until now.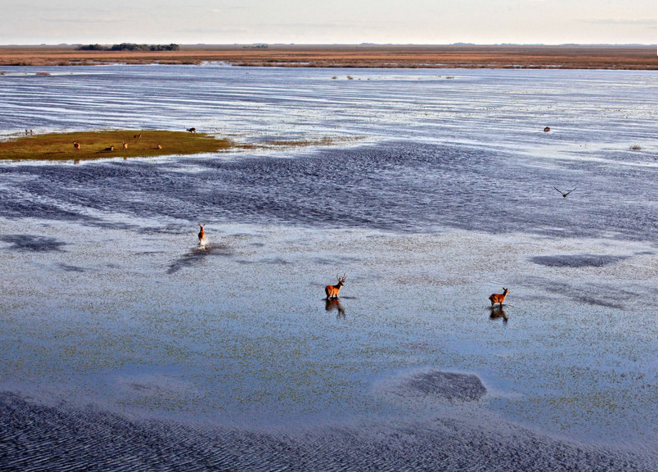 Mammals and avians native to Esteros del Iberá—a 3.2 million-acre watery network located in the northeast province of Corrientes—such as giant anteater, giant otter, pampas deer, and red macaw, are at the heart of an intensive repopulation program led by Kristine and Doug Tompkins' Conservation Land Trust and backed by the Leonardo DiCaprio Foundation.
The undisputed star of this rewilding is the jaguar, the largest feline in the Americas, and previously wiped out from Corrientes.
For the rest of this, please visit Travel + Leisure.
Ph: Douglas Tompkins