From classics like ceviche to decidedly 2015 ingredients like edible clay (!), there's never been a more exciting—and delicious—time to dine out in Latin America.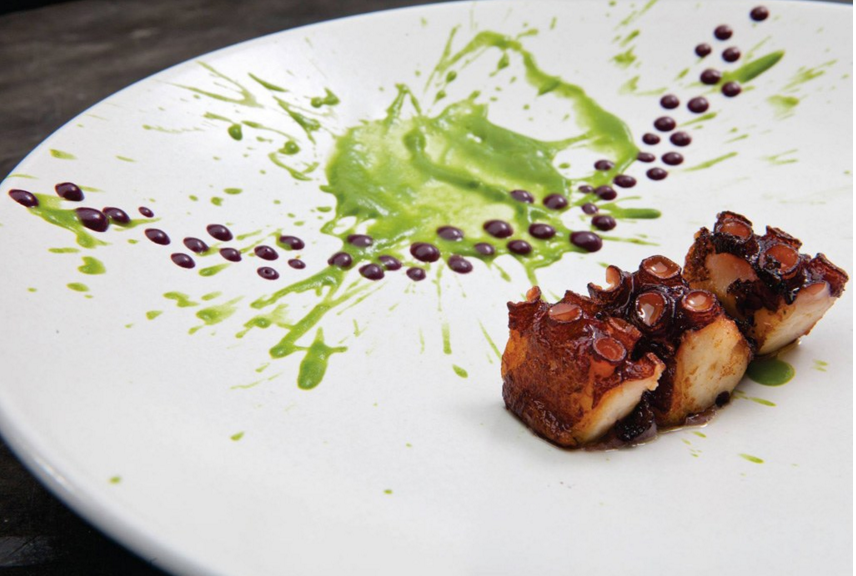 If ever there was a time for foodies to traverse Latin America, it's now. The results of the S.Pellegrino Latin America's 50 Best Restaurants 2015 are in, and the proof is in the continent's delectable dishes like ceviche, grass-fed beef, and chocolate mole. Below are the top 15, in order—see if you can make it through the list without booking a ticket south.
CENTRAL, LIMA, PERU
Led by the hottest couple in Latin American gastronomy, Virgilio Martínez and Pía Leon, Central focuses on Peru's diverse altitudes. By delving into remote corners of the country's abundant larder, they unearth curious ingredients such as edible clay or Amazonian snails. Their current tasting menu, Mater Elevations, kicks off below sea level with crab and sea snail, then soars 3,900 meters (about two and a half miles) above with an "Andean Plateau" starring dehydrated potato, annatto, and black herbs.
BORAGÓ, SANTIAGO, CHILE
Forager extraordinaire Rodolfo Guzmán scours the substantial length of his homeland in search of native Chilean produce, bringing him in contact with small producers and diverse ingredients plucked from a craggy shoreline or up a mountain. Such meetings means he often discovers—or rediscovers—products used by the Mapuche, Chile's indigenous people, uniting the past with the present when he brings them up to date at Boragó, whose name is a play on the word "borage." One example is cochayuyo,a high-protein kelp that shines in his Endémica tasting menu. Guzmán also picked up this year's Chefs' Choice Award, which was voted on by his peers.
For the rest of this piece, please visit Condé Nast Traveler.